Christian boarding school for girls
Welcome to Boise Girls Academy
A Teen Challenge school for girls ages 13-17 that offers a Christian boarding school coupled with a unique and effective approach to healing of the mind and heart.
Christian Boarding School that Offer Therapeutic, Life-Changing Help for Teenage Girls in a Homelike Setting
Christ-centered transformation
Part of Adult & Teen Challenge Pacific Northwest, BGA helps teenage girls find their identity in Christ and to fulfill their God-given destiny and purpose. We teach a Bible-based, Christian curriculum that helps girls apply godly principles in their everyday lives. We also provide activities intended to build self-confidence, all overseen 24/7 by our compassionate direct-care staff.
Who we serve
Our residents are teenage girls, ages 13-17, who are displaying risky behaviors, such as making poor peer choices, rebellion, defiant behavior, lying, manipulation, stealing, promiscuity, self-harm, running away, or not progressing in a traditional school setting. It is our goal that each student has a personal and healthy relationship with Jesus. This will not only help them heal, but also bring them to a place of complete freedom and victory.
State-licensed therapeutic boarding school helping struggling girls find new life in Christ and a solid foundation for life.
Does My Teenage Daughter Need Help?
The decision to enroll your daughter in a therapeutic boarding school is not an easy one, and there are a lot of factors and behaviors to take into account. To learn more about potential warning signs and how we're equipped to provide an atmosphere of change, click the button below.  
Drastic changes in behavior
Open displays of rebellion
Boarding School for Girls
Our curriculum with support from our certified on-site teacher enables every student to achieve at the best of her academic ability. Students gain new perspective on the importance of their education, catch up, and are equipped and ready for a bright new future.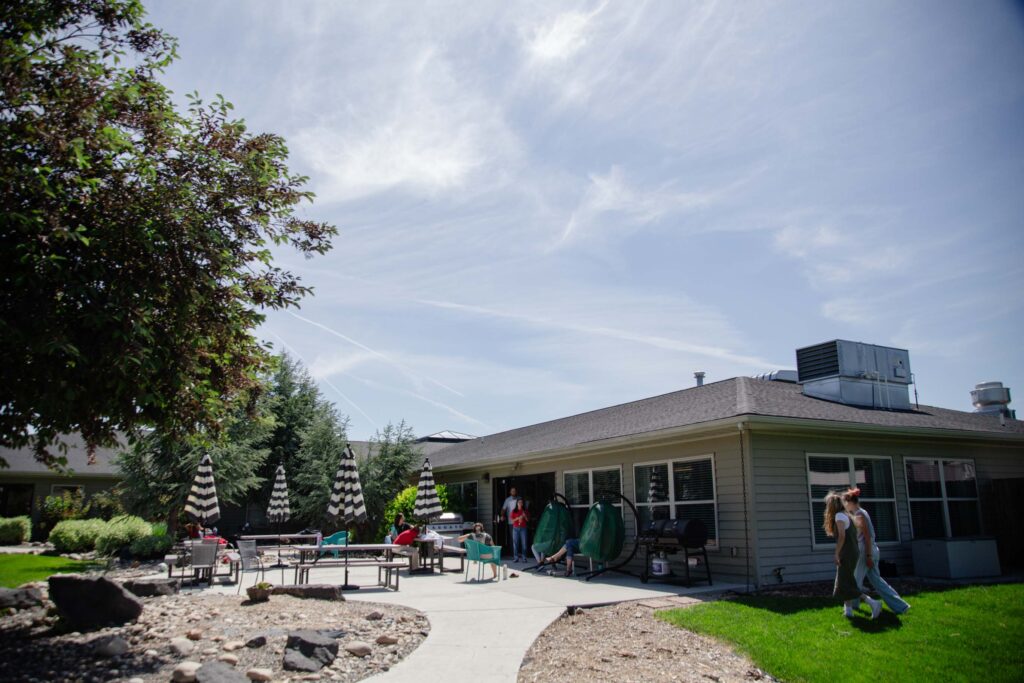 Our beautiful school for girls in a family-friendly community, boasts mountain views and outdoor recreation. With our small student body, girls enjoy comfortable home-like surroundings on our boarding school campus.
Our experienced school staff are professionals in their fields who love working with teens. Each of them has a personal and growing relationship with God, which they share with our boarding school students through a relationship of mentoring and positive interactions.
"We are in awe of the way God has worked in Haley and our family. In the beginning, we were confident that God would deliver Haley but we had no idea when or how that would happen. When Hailey entered the Boise Girls Academy, our family began prayer and scripture studies in an effort to become closer in our relationship with Christ and as a family. As we prayed for God to work in Haley's life, He began pruning and growing all of us and we realized that God wasn't just transforming Haley's heart but ours as well. God has done more than we could ever ask or imagine, and our daughter has returned to us. She is a new creation in Christ and our family has been made whole again. We are so grateful for the kingdom work that Adult & Teen Challenge is doing."